Salut tout le monde

Je suis entrain de "traduire" mon batch
Wifi Passwords Recovery.bat (Batch Pastebin Source)
vers Autoit.
Version en Batch :
Wifi Passwords Recovery by Hackoo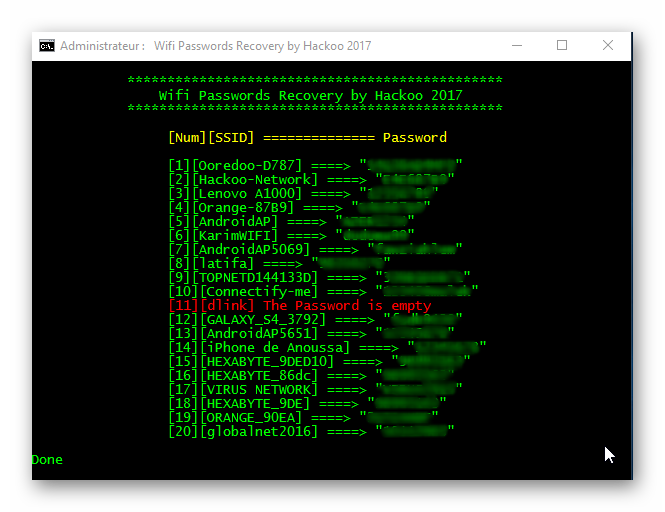 Version Autoit :
Autoit Pastebin Source ==>
Wifi Passwords Recovery.au3
NB : Il faut compiler cette source avec la version console et l'exécuter en tant qu'administrateur pour voir le résultat, sinon vous recevez un message comme ceci :
Citation:

! Your script requires Admin rights while SciTE is running at normal level.
! This means no Console output from the script will be displayed and SciTE will show the script as ended right away.
______________________________________________________
Mes Contributions en Téléchargement